7th July 2012
After our evening jaunt up the Great Sugar Loaf, the weather on the next day was dreadful – wind and rain.  We did manage a forest walk before the worst of it arrived, but after that the highlights were lunch at Sticky Iky's in Ashford, then sitting in the car watching the sea pounding the shore at Wicklow.
However, Saturday dawned bright and clear, so we decided this was the day for "The Lug" – Lugnaquilia – Wicklow's highest summit.
A 45 minutes drive took us through Laragh to Glenmalure, along some scenic roads rising and falling across the foothills of the Wicklow Mountains. Soon Lugnaquilia loomed ahead ….
We were surprised to find only a few cars in the huge car parking area at the top of Glenmalure.  We set off at 10.45 across the footbridge and up the track to the (closed) Youth Hostel.
Just beyond the hostel, the forest track doubled back and started to climb up the side of the glen, then curved south into the Fraughan Rock Glen, an impressive U-shaped hanging valley with steep sides, and a 100m waterfall at its head.
We followed the forest track through the glen to the foot of the waterfall, then up a steep, and increasingly indistinct path to the right of the falls.  Eventually, the gradient levelled out, revealing a broad grassy coire, backed by the main bulk of Lugnaquilia.
Unfortunately, the cloud base was still at around 800m, but we ploughed on, hopeful that it might lift as the day warmed up.  In the upper coire, we wound our way between massive peat hags, but the path was mainly dry underfoot.  We didn't spot the remains of an aircraft which are supposed to lie somewhere in this area.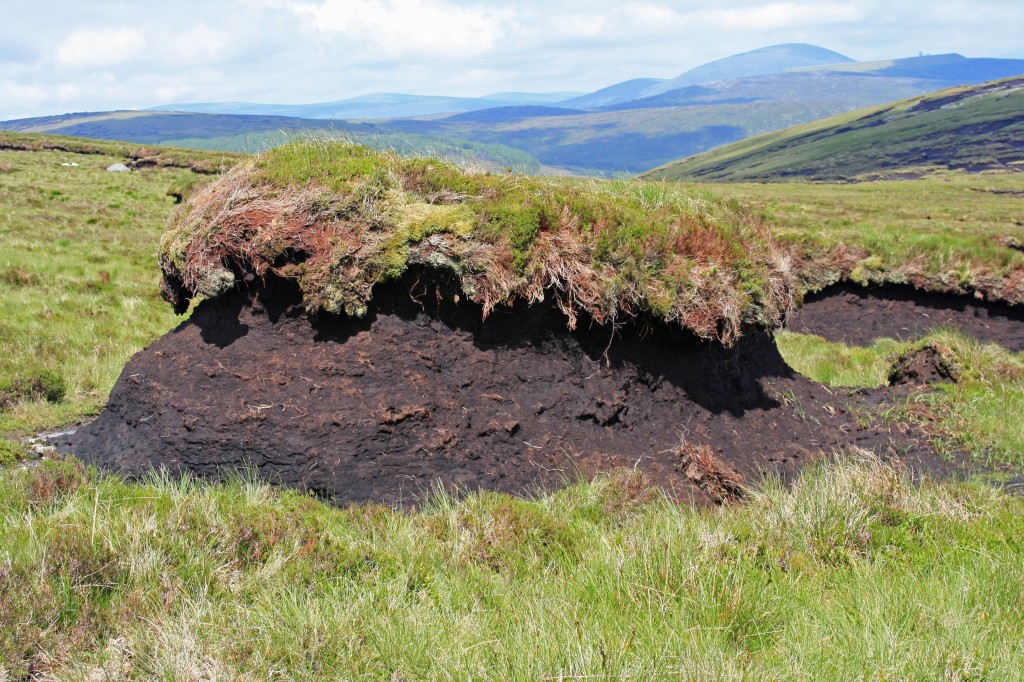 At 700m, we reached the broad ridge, and joined a path running north-south up the easy slopes towards the summit.  Soon we were in a fine dry mist, and had to take care to swing to the right on to the summit plateau.  At 12.15, the summit cairn came into view, and we settled down in its lee for some lunch.
A cold wind was blowing across the summit, and we had occasional glimpses of what must be an extensive view west across the Glen of Imaal and beyond.  Unfortunately, we couldn't see down into the impressive "north prison" and "south prison" on either side of the summit plateau.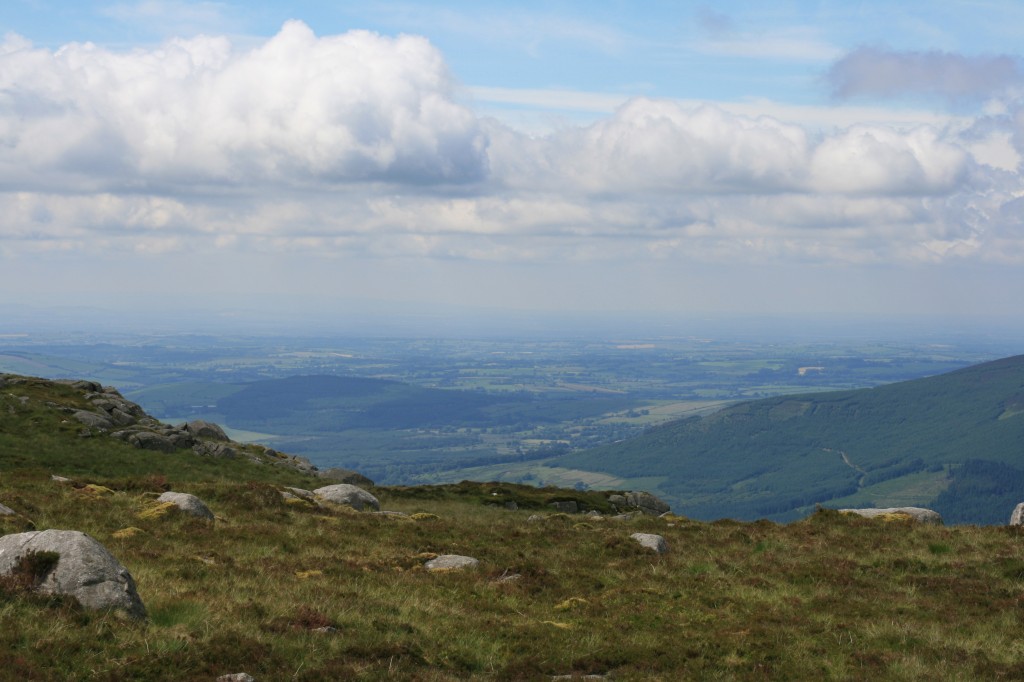 We returned  by the same route, dropping below the cloud base again not far below the summit.
map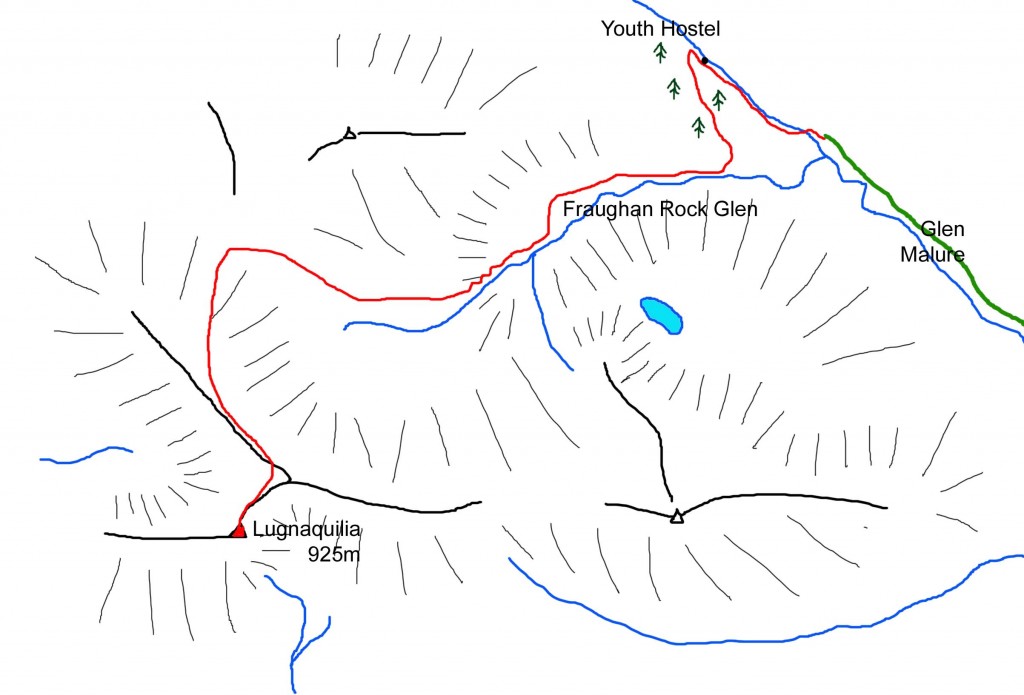 Summary:
1 Furth
14 km walk
770 m climb
5 hours
Log:
| | | |
| --- | --- | --- |
| Glenmalure car park | 10:45 | |
| Lugnaquilia | 13.25 – 13:45 | |
| Glenmalure car park | 15:45 | |
(written and uploaded 20/06/13)